Shame on me! So behind on the blog!! I would be absolutely remiss to not share the beautiful Mel, a high school senior about to head out into the "real world"! I have no doubt this kind, funny and smart young woman will go far, far, far!!! I met Mel and her family years ago so it's pretty special to me that I got to shoot her senior portraits. We photographed on their family farm... such a fantastic setting... they should probably be ready and willing for me to randomly show up with other clients because their property ROCKS for a photo session!! On top of the barn, the pastures, the ponies, we had some incredible light. The sun was setting and the warm glow just washed over all our images!!
One of my favorites from the session! Mel and her sister!
Mel wanted her first "car" to be a truck. But not a brand-new truck... a proper retro farm truck. They found exactly what they were looking for one day driving down the road, stopped, called and a few days later she had her dream vehicle!! I have to say, I do love modern technology... my GPS and my bluetooth are non-negotiable, but this truck is pretty fantastic. My own daughter now also thinks she needs one! (Thank goodness we have 4 years to go to cross that bridge!)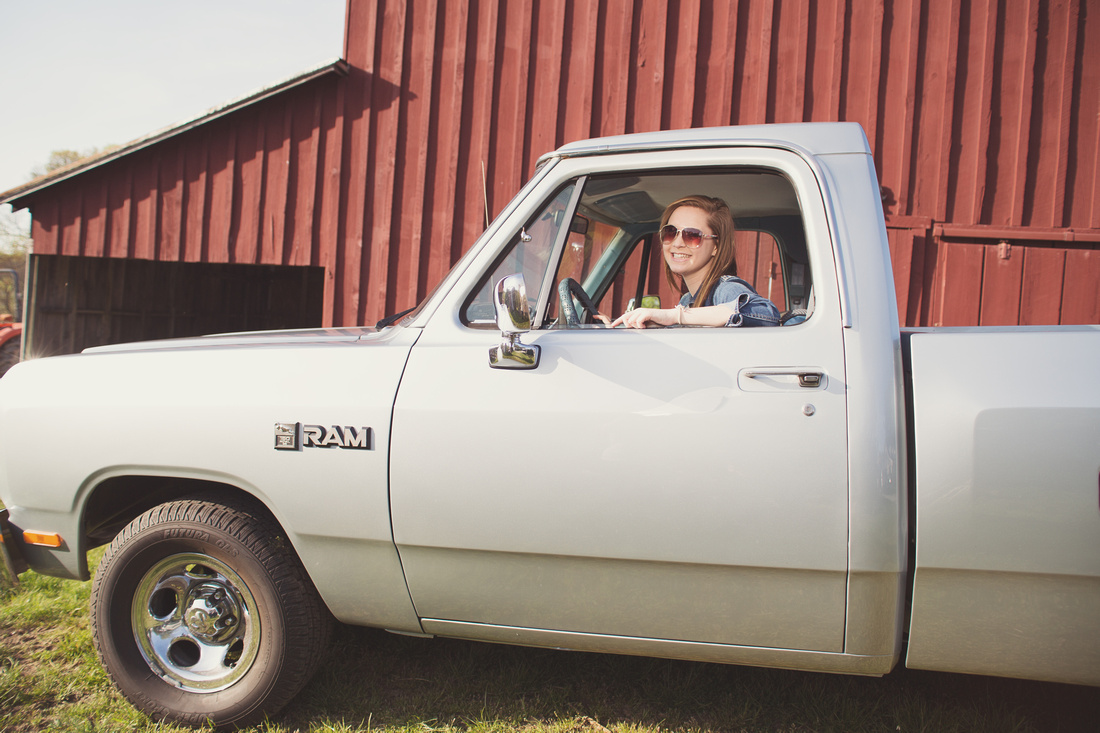 She's just such a beautiful girl, inside and out! I was honored to be a small part in this time of her life!
Thanks for checking in with me! Until next time (be forewarned... some ridiculously adorable newborns coming up soon!)!! Take care!
~E
Thanks for visiting! You can read my other
blogs
or check out my
galleries
if you'd like! I love feedback too, so feel free to drop me a message! If you have enjoyed this blog, please help me share with others by clicking the Facebook/Twitter/ G+ buttons at the top or bottom of this screen. Thank you! x
Ways to reach me:
1.410.218.8938